Who We Are
When one looks for garments & fashion accessories in the market, they strive to find high quality, comfortable and stylish options. Finding all this in one product can be hard but not impossible. We, Expoinfo International Private Limited, are the one that clients should search for when in need of the best. Regularly, we move forward in the textile industry by bringing forth one of the finest assortments of trendy Ladies Casual Leather Hand Bags, Black Leather Wallets, Mens Black Leather Jackets, etc. All these are carefully designed by our skilled team that aims to create a range which is absolutely comfortable to wear and carry. The collection is manufactured using quality fabrics, genuine leather and finest grade textile materials. This way, we assure the production of the most reliable options at our facility. As a proud manufacturer and trader, we have been working in the market in compliance to the internationally acclaimed standards as well as other norms of the textile industry. In addition to serving a range of products for men and women, we are making available an exclusive collection of Kids Wear and T-Shirts.
Why To Trust Us?
Our company is not an ordinary manufacturing concern, which is why clients choose us over and over again. The reason behind such popularity has not just been our designing, manufacturing and trading capabilities but also our unique way of handling the business operations. Some other major attributes leading to our success are listed below:
Our extremely strong business ethics and transparent dealing wont.
Our ability to process delivery of ordered garments with high speed.
Our focus on executing all the reliable customer services in a timely manner.
How Do We Produce The Best?
A manufacturer must always produce what is demanded by clients. Meeting expectations of clients can be a hard task but it is incredibly crucial. This is the reason, we assure the production of best quality Black Leather Wallets, etc., at all times. Proper production process is carried out in adherence to the set standards of the industry. We fulfill our quality commitments along with ensuring perfect design accuracy of the range. Currently, we are capable of producing 10 thousand Jackets and 20 thousand Shirts every month. The produced items can be customized on the basis of designs, colors and sizes, to meet the exact requirements of clients.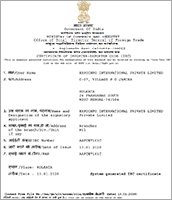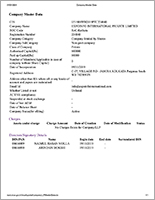 Read More